The growing world population creates a need for more optimal use of agricultural land. The innovation of the first electric tractor (MultiToolTrac) ensures fewer tramlines on the land and therefore more effective agricultural use. This electrification also creates the possibility to drive the tractor autonomously on the demarcated piece of land (better and safer than the Tesla on public roads) and makes fully continuous automatic farming possible.
However, a driver is still necessary at this point. The agricultural drone under development of Drone4Agro B.V. does not even leave a single track behind and thus ensures more effective use of the agricultural land. Due to its autonomous nature, the plants can be provided with water or crop spraying locally and as needed. To be able to continuously do agriculture with a drone, it is necessary that it can fly autonomously, land, charge electrically and fill any liquid tank.
project approach
In solving the research question of this project it is necessary that three systems (eg vision-based, GPS-based, wifi-based) do this simultaneously and thus guarantee safety. It is also examined which knowledge questions need to be resolved in order to achieve (fully) automatic agricultural operations. These knowledge questions can then give rise to follow-up projects. The autonomous control and future fully automatic agricultural operations open the possibilities for both companies internationally for autonomous agriculture on a large scale Saxion to a sustainable investment in the knowledge network.
Challenge
The technical challenge consists first of all of autonomous charging, take-off and landing. But also setting up a generic and modular control system, which makes the hardware docking station with ground or air robot independent, is a technical challenge.
In this project, we develop and demonstrate the technology via proof-of-concept on a small-scale air robot.
Duration project
Start project: 01-09-2016 - End project: 31-08-2017
Partners
Saxion
Hogeschool in Enschede, Deventer en Apeldoorn
www.saxion.nl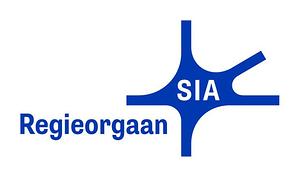 Regieorgaan SIA
More information about the project?