The recent development of drones, in particular the stable multicopters that can be controlled, provide unprecedented new possibilities; sensors on locations, bridge inspections from the side, operations at height, throwing off life jackets in the middle of a lake, etc. The growing interest in the possibilities from the business community and public institutions as well as the increasing number of innovation companies in this unmanned aerial vehicle (UAVs) sector together with the companies that develop new sensors create a completely new working domain within the Smart Industry.
Aerial robots offer new possibilities for safe and effective measurements at height. The consultancy firm Witteveen + Bos and the Municipality of Enschede have started the Flexible Air Sample Taker (FAST) project together with the companies DroneXpert and GravuTech and Saxion.
Project goal
The aim of the project is: "Research, develop and evaluate the possibilities of a modular sensor drone for the applications of particulate matter / NOx (sensor) and odor analysis (air samples)". The project partners want to do this by developing two Flexible Air Sample Taker (FAST) sensors on an air robot. The practical question is characteristic of this SMART Industry (air) robotization, where inspection costs are expected to decrease and safety to increase. Development of technology and a change of working method go hand in hand.
Project approach
We work together with our project partners in the network and drone test center at Space53. Witteveen + Bos and the municipality of Enschede act as initial customers and co-developers. The project partners are also affiliated with LEO robotics1, the RAAK-SIA Smart Industry platform2 and RoboNed3.
Research outcome
Through this project we want to achieve a safer and cheaper working method in the legislative and advisory domain and to at least two innovation processes for new products within SMEs.
Duration project
Start project: 01-12-2016 - End project: 31-10-2017
Partners
Saxion
Hogeschool in Enschede, Deventer en Apeldoorn
www.saxion.nl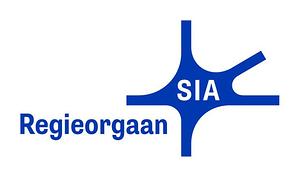 Regieorgaan SIA
More information about the project?