MARS4Earth
Current drone technology is limited to bringing sensors into the air: "eyes and noses in the air", or remote detection. We are curious about the next breakthrough: "hands in the air" or tele-interaction. The UT, Saxion and NHL-Stenden endorse this ambitious goal and will investigate whether it is actually possible and to what unprecedented possibilities that new drone technology will lead.
What knowledge and technologies are still needed to develop a modular air manipulator that physically interacts with the environment in a safe, autonomous and efficient manner and what opportunities does this offer for the fields of precision agriculture, sustainable energy systems and human safety?
Project approach
The research focuses on the question whether it is possible to develop a prototype of a modular and autonomous air manipulator (drone + robot arm) that can physically interact with a realistic outdoor environment, and what possibilities this creates. In essence, the air manipulator acts as "arms and hands in the air", which can be used for both active interaction (maintenance of offshore windmill) and passive interaction (selective plant treatment and firefighting). In this project the world's first practically applicable air manipulator is being developed. The consortium partners think that the objectives are very ambitious, but that they can be achieved through the experience of the partners involved.
The modular air manipulator consists of four basic building blocks:
Mission-specific interaction module(s);
Intelligent surface exploration;
Adaptive interaction control algorithm(s);
Advanced on-board perception and decision module(s).
To research these building blocks, the "design based research" methodology will be used, whereby multiple iterations lead to new insights and knowledge. The questions and requirements of the stakeholders are the starting point in this project.
Research outcome
With this project, Saxion and NHL-Stenden enrich their knowledge in the field of autonomous systems, modular robotics, manipulation of the air and their use in realistic environments. The project results give the Netherlands a head start on new spin-offs for inspection robotics, agro-robotics and safety systems. In addition, the project strengthens educational programs through state-of-the-art cases and student projects.
Duration project
Start project: 01-09-2019 - End project: 30-08-2023
Partners
Saxion
Hogeschool in Enschede, Deventer en Apeldoorn
www.saxion.nl

Universiteit Twente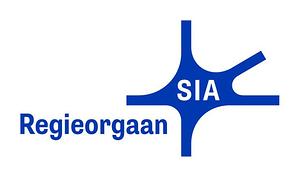 Regieorgaan SIA
More information about the project?