Making a difference in tomorrow's world?
Are you a talented professional and do you have an affinity with education? Do you enjoy working with students and on your own learning? Do you get a buzz from transferring knowledge and do you enjoy supporting students in their development? Do you look ahead and see opportunities to create impact based on technological and other developments taking place within your field of study? Then Saxion is looking for you!
What does Saxion expect of you as a lecturer?
As a professional, you can inspire students and get them excited about your field of study. You are driven and have a passion for the field of study you have been trained in or work in, and you know how to convey this to students. You get students interested in technological and other developments and the consequences that these entail within your field of study now and in the future. Your story and lessons are geared towards this.
Employee of the future
Saxion provides forward-looking and flexible education. Ready to answer the questions of tomorrow and tailored to suit individual talents and abilities. We teach our students to look at social issues from a broad perspective and to come up with practical solutions. Focusing on transdisciplinarity, we believe that smart practitioners can make a difference in the world of tomorrow and thus shape the professions of the future. As a lecturer at Saxion, you play an important role in this.
Working at Saxion means going beyond the role of lecturer and performing applied research together with students, the professional field, and colleagues from various research groups. Saxion's research makes an important contribution to knowledge and innovation for clients and society both in the region and beyond. With your expertise, you can bring significant added value to this. As a lecturer, you make connections between different fields of study and you know how to motivate students to think outside the box of their own programme.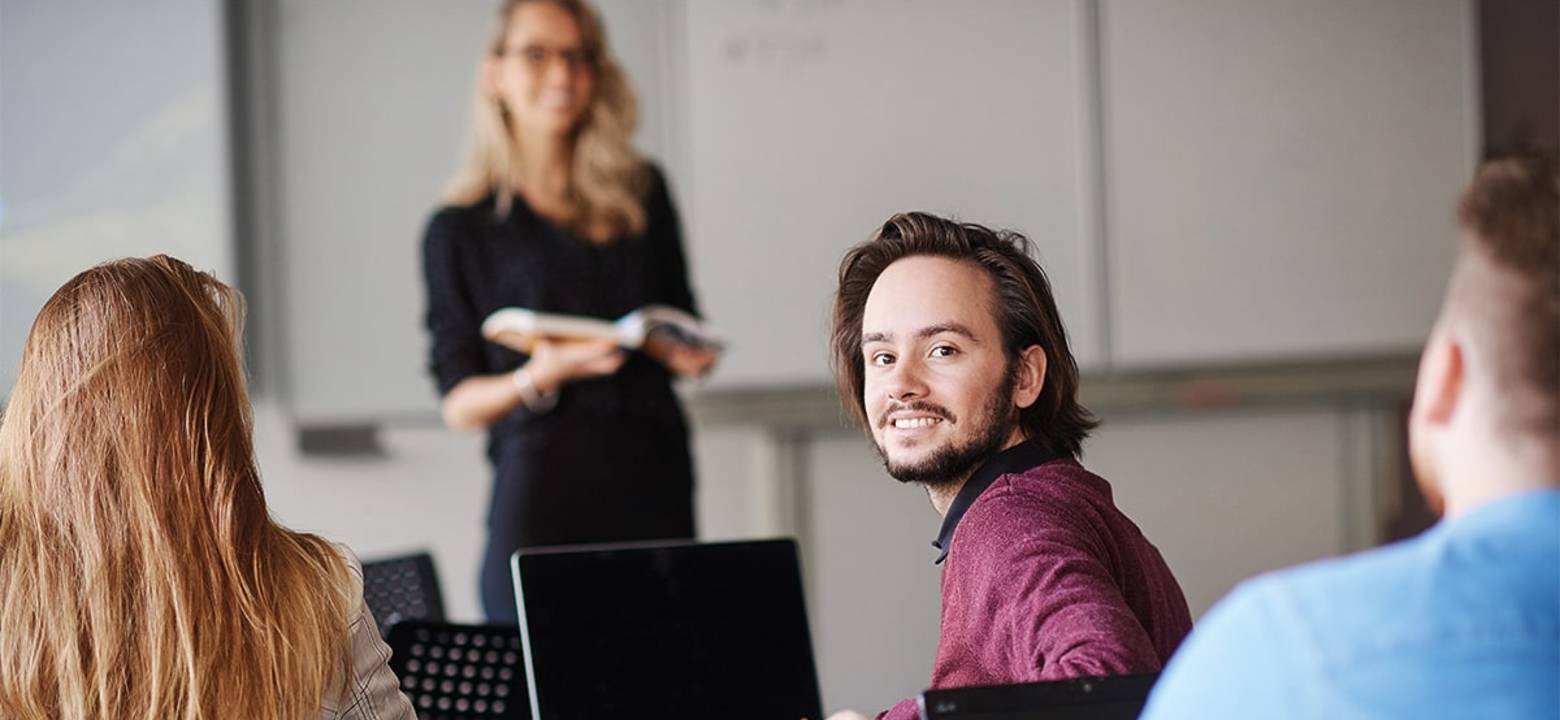 You want to become a lecturer. What do we offer you?
You don't need to have teaching credentials to become a lecturer. You will be selected first and foremost as a professional who is able to inspire students. Saxion sees you as the motivator who immerses students in the story of your field of study. You can learn teaching methods and skills. We would like to work with you to look at the knowledge and experience you already have and the support and training you may still need. For instance, Saxion offers a course programme in teaching skills for employees who don't have teaching experience. These training sessions take a fresh, interactive approach to the most important aspects of teaching practice. During the course programme, you will build up a dossier of evidence to demonstrate your knowledge and skills in the various teaching competences.
What's it like being a lecturer at Saxion?
Versatile job
We are always looking for inspiring lecturers for both bachelor's and part-time degree programmes, as well as for specific modules or coursework. As a lecturer, you do more than just stand in front of the class. Saxion has several lecturer roles: developer, coach of the learning process, study coach, assessor, expert and connector. Alongside your teaching tasks, you'll be involved in the development or development of teaching materials and participate in applied research. You will be a final year tutor for students on their internship and in their graduation year, and you will advise them on their study career. Lastly, you will maintain your own professional network on behalf of Saxion. Being a lecturer is an enjoyable and varied job.
Saxion Academy
Of course, you will be given the freedom to invest in your professional and personal development. Saxion has a corporate academy that offers courses on many different themes aimed at the development of all our employees. On the Saxion Academy website, you will find the complete programme of training courses. On the website, you can register for courses furthering you professional knowledge, practical knowledge and personal development.
Interested in working at Saxion?