Nanotechnology focuses on materials with a length scale of 1 to 100 nm, where traditional disciplines as physics, chemistry and engineering converge. It is the ability to control the structure of matter on that small scale, that allows us to develop novel materials and products, which will impact a wide range of application areas.
Nanotechnology is beyond doubt the technology of the future and is prospected to offer novel solutions to the grand challenges we face today: (green) energy harvesting, information technology, homeland security, clean water, sufficient food production, but also new avenues towards treatment of human diseases, such as cancer, neurodegenerative diseases, diabetes, etc.
Saxion is the first University of Applied Sciences in the Netherlands with a research group in Nanotechnology. Its activities embody Saxion's vision of a strong profile in Living Technology.
NanoPhysics
The NanoPhysics research group, headed by dr.ir. Cas Damen, aims to bridge the gap between fundamental technology developed at research centres, such as the MESA+ institute at the University of Twente, and applications based on societal challenges. The focus is on implementation of chip-based technologies. Specifically, the following technologies are being studied:
Integrated photonics
Microfluidics
Micro-electromechanical Systems (MEMS)
The Nanotechnology research group emerged from a joint initiative with Mesa+ Institute for Nanotechnology, University of Twente.
Nanotechnology service centre
The Nanotechnology research group serves as a meeting point for students, staff, researchers and industry. The department acts as a low-threshold service center, where students and industry can use nanotechnology-specific equipment and can work jointly on advanced research projects. A total project cycle is implemented, from conceptualization through product patent to development. Students of the nanotechnology study program are actively encouraged to contribute.
Why study nanotechnology?
Nanotechnology today plays a very important role in our lives and will undoubtfully increase its impact in the future. Whether in food, medicine, the environment, cosmetics or electronics, nanotech is the technology of the future! Consider the iPod, chemotherapy without side effects, self-cleaning glass windows and scratch resistant automotive paints. These are all nanotechnology enabled products. None of these would be there without nanotechnology. This is the reason why you want to study nanotechnology.
Nanotechnology specialization
If you are studying a BSc course in Biology and Medical Laboratory Research, Chemistry, Electrical Engineering, Applied Physics or Mechanical Engineering at Saxion, you may decide to take on the Nanotechnology study program, as a specialization within your BSc program. From the third year of your BSc course, you will dive into the world of nanotechnology. This implies taking a number of subjects in nanotechnology, doing a Living Technology project at one of the Nanotechnology lectorates, and choosing a nanotechnology-related subject for your internship and final thesis work.
MSc Applied Nanotechnology
You can also go for the MSc Applied Nanotechnology course. This involves a 2-year MSc-level training in different subjects of applied nanotechnology research including numerous hands-on practicals (including cleanroom work) and projects related to ongoing research work in the research groups NanoBio and NanoPhysicsInterface.
More information about our Master programme can be found on the website of the Master Applied Nanotechnology.
News about this research group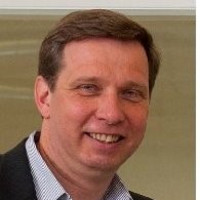 Cas Damen
Professor NanoPhysics
Dr. Aleksandar Andreski
Associate professor NanoPhysics/ NanoTronics
Gerald Ebberink
Physicist NanoPhysics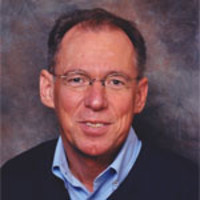 Gerard Heesink
Senior reseacherlecturer NanoPhysics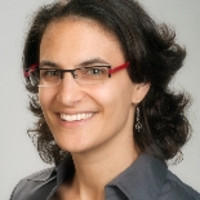 Saara-Maarit Reijn
Researcher/ lecturer NanoPhysics
Rory Dijkink
Researcher/ lecturer NanoPhysics
Tjeerd Bollmann
Senior researcher/ lecturer NanoPhysics
Romas Zubavicius
Junior researcher NanoPhysics
Mandy ten Bloemendal
Junior researcher NanoPhysics
Jonathan Montanes
Projectcoördinator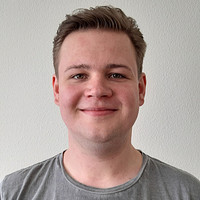 Ashwin Jans
Junior researcher NanoPhysics
Kesley Bouwmeister
Junior researcher NanoPhysics
Evenementen van dit lectoraat