Nanotechnology focuses on materials with a length scale of 1 to 100 nm, where traditional disciplines as physics, chemistry and engineering converge. It is the ability to control the structure of matter on that small scale, that allows us to develop novel materials and products, which will impact a wide range of application areas.
Nanotechnology is beyond doubt the technology of the future and is prospected to offer novel solutions to the grand challenges we face today: (green) energy harvesting, information technology, homeland security, clean water, sufficient food production, but also new avenues towards treatment of human diseases, such as cancer, neurodegenerative diseases, diabetes, etc.
Saxion is the first University of Applied Sciences in the Netherlands with a research group in Nanotechnology. Its activities embody Saxion's vision of a strong profile in Living Technology.
NanoPhysics
The NanoPhysics research group, headed by dr.ir. Cas Damen, aims to bridge the gap between fundamental technology developed at research centres, such as the MESA+ institute at the University of Twente, and applications based on societal challenges. The focus is on implementation of chip-based technologies. Specifically, the following technologies are being studied:
Integrated photonics
Microfluidics
Micro-electromechanical Systems (MEMS)
The Nanotechnology research group emerged from a joint initiative with Mesa+ Institute for Nanotechnology, University of Twente.
Nanotechnology service centre
The Nanotechnology research group serves as a meeting point for students, staff, researchers and industry. The department acts as a low-threshold service center, where students and industry can use nanotechnology-specific equipment and can work jointly on advanced research projects. A total project cycle is implemented, from conceptualization through product patent to development. Students of the nanotechnology study program are actively encouraged to contribute.
'Point of Care Testing' (POCT) is een methode om buiten een diagnostisch laboratorium en in de directe nabijheid van de patiënt, bijvoorbeeld in een huisartspraktijk, laboratoriumtesten uit te voeren. POCT biedt vele voordelen: het is sneller, goedkoper en het maakt therapie op maat mogelijk. Nieuwe technologische ontwikkelingen maken het mogelijk om testen te miniaturiseren en daarmee een lab-on-a-chip voor POCT-doeleinden mogelijk te maken.
Looptijd: 1 september 2017 - 31st August 2022
More information on this project will follow.
Duration
The project runs from March 11, 2019 until March 10, 2023.
One of the major challenges for microsystem-based (MEMS1-based) devices producing companies in general, and Bronkhorst High-Tech in particular, is to determine as early as possible in the production process which devices perform within specifications and if so by how much. Being able to separate the devices that do not comply as early as possible in the assembly flow would prevent spending time, money and materials on unsellable products. Being able to further separate good devices in multiple "performance bins" would bring even more cost and waste reduction by enabling Bronkhorst to pre-select finished products for different customer requirements. In this project we specifically focus on a micromachined flow sensor which is considered for a scale-up in production volumes in the near future.
Projectduur: 1 januari 2020 t/m 31 december 2020
Raak MKB Alignment aUtomation Tool for Optically Coupled single-Use sEnsors (AUTOCUE)
Various companies in diagnostic testing struggle with the same "valley of death" challenge. In order to further develop their sensing application, they rely on the technological readiness of easy and reproducible read-out systems. Photonic chips can be very sensitive sensors and can be made application-specific when coated with a properly chosen bio-functionalized layer. Here the challenge lies in the optical coupling of the active components (light source and detector) to the (disposable) photonic sensor chip. For the technology to be commercially viable, the price of the disposable photonic sensor chip should be as low as possible. The coupling of light from the source to the photonic sensor chip and back to the detectors requires a positioning accuracy of less than 1 micrometer, which is a tremendous challenge.
Projectduur: 1 april 2020 t/m 31-7-2022
Chirale moleculen spelen een sleutelrol in biologische systemen zoals bacteriën, planten en dieren. Er is steeds meer vraag naar analytische apparatuur om deze 2 spiegelbeeld moleculen te kunnen onderscheiden, maar er zijn nog geen goede oplossingen op de markt. Er wordt jaarlijks voor meer dan 3 Miljard Dollar aan Massa Spectrometers (MS) gekocht door bedrijven, instellingen en universiteiten. MS is daarmee verreweg de belangrijkste analytische techniek om moleculen te identificeren. Echter, huidige MS-technieken kunnen niet direct de twee even zware enantiomeren van chirale moleculen van elkaar onderscheiden.
In dit project worden 3 belangrijke componenten ontwikkeld en samen geïntegreerd tot 1 uniek en innovatief analyse system waarmee snel en nauwkeurig de enantiomerische R/S-samenstelling van chirale moleculen kunnen worden geanalyseerd.
Projectduur: 1 januari 2020 t/m 31-12-2022
Binnen het consortium van Saxion, UT, TSST/Demcon en Smarttip, werken we de komende drie jaar aan de ontwikkeling van een atomaire krachten microscoop (AFM) waarmee we de groei van de dunne lagen materiaal kunnen afbeelden onder bijzondere omstandigheden. Dit instrument beeldt af door een dunne scherpe naald met hoge snelheid langs het oppervlak te bewegen en moet het mogelijk gaan maken om de groei van bijzondere materialen af te kunnen beelden tot op (sub)nanometer resolutie. Gepulsde laser depositie (PLD) is zo'n bijzondere manier om materialen met uitzonderlijke eigenschappen te groeien.
Dit unieke project zal leiden tot het goedkoper en efficiënter produceren van hoog kwalitatieve dunne films, en tot meer inzicht binnen het veld van materiaalwetenschappen en de maak-industrie.

Projectduur: 1 april 2020 t/m 31 maart 2022
Partners: Twente Solid State Technology B.V. (penvoerder), SmartTip B.V. en Universiteit van Twente.
Projectleider: Tjeerd Bollmann

EFRO Meteoriet "MEms Test voOR hoog-volume Innovatieve Elektronische Toepassingen"
Eén van de meest in het oog springende technologische ontwikkelingen is die van de micro-elektronica. Steeds verdere miniaturisering van de transistor, het basisbouwblok van elektronische schakelingen, en de samenvoeging van honderden miljoenen hiervan op een minuscuul plakje silicium (het geïntegreerde circuit (IC) of 'chip'), maakt het mogelijk dat wij elektronische apparaten met een ongelooflijke functionaliteit achteloos in onze broekzak hebben.
Naast elektronische componenten, integreren we op een chip soms ook mechanische, fluïdische of fotonische elementen. Hiermee is het bijvoorbeeld mogelijk mechanische bewegingen te detecteren, licht te genereren en manipuleren, en vloeistofstromen te meten of vloeistoffen te analyseren. Deze klasse van IC's worden MEMS (Micro-ElectroMechanical Systems) genoemd, hoewel zij niet beperkt zijn tot mechanische functionaliteit.
Een belangrijke stap in de productie van elektronische IC's is het testen. Binnen dit project ontwikkelen de projectpartners nieuwe technieken om MEMS in een vroegtijdig stadium van het productieproces te kunnen karakteriseren en elektronisch te testen op hun werking. Het elektronisch testen van de MEMS gebeurt op een dusdanige wijze dat de niet-elektrische eigenschappen zo goed mogelijk uit de elektrische testresultaten afgeleid kunnen worden.
Projectduur: 1 april 2020 t/m 30 juni 2022
TFF Electronic Nose Sensor for potato monitoring. More information on this project will follow soon.
RAAK MKB ONS-BIO: More information on this project will follow soon. Duration: The project runs from 1st April 2016 until 31st March 2018. Project manager: Gerald Ebberink, E: g.h.p.ebberink@saxion.nl. Project cooordination: Jonathan Montanes, E: j.montanes@saxion.nl.

Pioneers in Health Care "CHARMM3": More information on this project will follow. Duration: The project runs until December 31, 2018.

BioVolt BV is a young start-up company that develops advanced photonic devices for in vitro diagnostics. Read more.

Pioneers in Health Care "CHARMM3" More information on this project will follow. Duration The project runs until December 31, 2018
Why study nanotechnology?
Nanotechnology today plays a very important role in our lives and will undoubtfully increase its impact in the future. Whether in food, medicine, the environment, cosmetics or electronics, nanotech is the technology of the future! Consider the iPod, chemotherapy without side effects, self-cleaning glass windows and scratch resistant automotive paints. These are all nanotechnology enabled products. None of these would be there without nanotechnology. This is the reason why you want to study nanotechnology.
Nanotechnology specialization
If you are studying a BSc course in Biology and Medical Laboratory Research, Chemistry, Electrical Engineering, Applied Physics or Mechanical Engineering at Saxion, you may decide to take on the Nanotechnology study program, as a specialization within your BSc program. From the third year of your BSc course, you will dive into the world of nanotechnology. This implies taking a number of subjects in nanotechnology, doing a Living Technology project at one of the Nanotechnology lectorates, and choosing a nanotechnology-related subject for your internship and final thesis work.
MSc Applied Nanotechnology
You can also go for the MSc Applied Nanotechnology course. This involves a 2-year MSc-level training in different subjects of applied nanotechnology research including numerous hands-on practicals (including cleanroom work) and projects related to ongoing research work in the research groups NanoBio and NanoPhysicsInterface.
More information about our Master programme can be found on the website of the Master Applied Nanotechnology.
News about this research group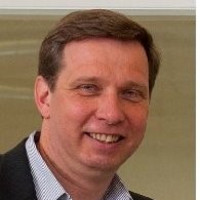 Cas Damen
Professor NanoPhysics
Dr. Aleksandar Andreski
Associate professor NanoPhysics/ NanoTronics
Gerald Ebberink
Physicist NanoPhysics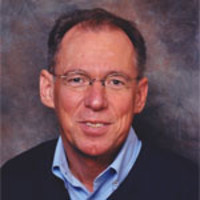 Gerard Heesink
Senior reseacherlecturer NanoPhysics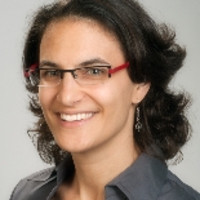 Saara-Maarit Reijn
Researcher/ lecturer NanoPhysics
Rory Dijkink
Researcher/ lecturer NanoPhysics
Tjeerd Bollmann
Senior researcher/ lecturer NanoPhysics
Romas Zubavicius
Junior researcher NanoPhysics
Yulia Tykhonenko Polishchuk
Senior researcher NanoPhysics
Jonathan Montanes
Projectleider
Evenementen van dit lectoraat